Welcome to Fantasia Travels
Fantasia Travels welcomes you and thank you for visiting the website. We have different trips available. If you don't see anything you are interest in please don't leave. Call us and we will plan your individual or group trip. You can also make an appointment and we can sit down together to fine tune and plan your trip. Everything can be planned; transportation, lodging, destinations and even excursions.We realize that planning a trip can be overwhelming, but Fantasia Travels is here to make it easier for you. Besides, you are planning something to help you relax and we do not want it to be stressful. So, we do everything we can to make the experience not only enjoyable, but careful as well. So, look around and then let us know how we can help you. Don't forget to subscribe to our newsletter for information and more.
Our Client's Words
"I want to thank Fantasia Travels for a wonderful Vacation. Stacey put together this trip for us and, everything was right. She did not miss a beat. The Itinerary was in order and she came to our home to before the trip to make sure we had everything in order ( from packing to getting the right size travel bottles, luggage tags, medicine, passport etc…). I personally love Fantasia Travels. Stacey Has done it again. I will continue to use Fantasia as my travel agent. Alaska 7 days cruising, I saw the most breathtakingly beautiful place in the world. The sites of the mountains with the snow, Ice glaciers, whales and the people are so friendly. Shopping was wonderful and the food ( if you want real Alaska crab legs and other seafood) was the best. You must go in person. I'm looking forward to my next trip. Hawaii here we come!! Thank you , Fantasia Travels"

"Thank you so much for such a wonderful cruise to Bermuda. I had to much fun & really relaxed. This trip is ranking as one of my most favorable times. Vacations it was so well organized & I greatly appreciate your preparation home & information resources offered before boarding. This info was very helpful.Also the limousine service "Richmond Limousine" was exceptional. That was each great idea. We were able to set back, relax and enjoy the trip going coming back. Just know that I will not hesitate to recommend "Fantasia Travels to my friends & associate a work. keep in mind for any "new upcoming travels as well. Thank you again"
Why us?
Fantasia Travels is your best solutions for convenient Vacation Travel, whether booking a cruise to the Bahamas or planning a weekend getaway to Europe, we can help. We work hard to respond to inquiries in a timely and efficient manner. Doing this requires that we spend a considerable about of time checking our email and phone messages. We try to respond within 24-48 business hours with accurate information. Once a team member takes your information and any additional detail from you we can get your quote to you.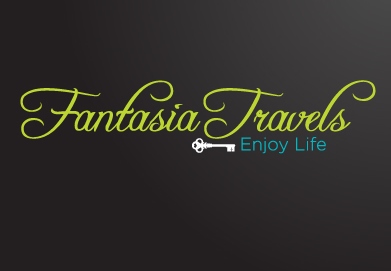 We have payment plan
Fantasia Travels can provide a payment plan on some of our vacations. You will pay a deposit then you will have a monthly payment plan on some of our vacations. We work with our clients to provide a payment plan which will make your dream vacation a reality. Please note, our payment plans can be done weekly, biweekly or monthly. Our policy is to have the vacation paid in full 60 days before the actual trip. Please keep in mind that this will have a direct bearing on how much your monthly payment is after the initial deposit.
Fantasia Travels Expressions
We have a special event once a year. This consists of different things. It may be a retreat,a cruise or a land trip. No matter what kind of event or trip want to take, Fantasia Travels is here to help make it happen.
Click me

Place you Can Visit
Why it is best?
Paradise Island is one of the amazing places I and my family have visited. Every client I have sent...
Hotels to Stay
Couple Trips
Summer stay for Single couple @ $4,696.00 for 5 Nights
Hedonism II Resort
People travel to Hedonism II from all corners of the world to live out their fantasies, to escape their inhibitions, to play. Life is too short. Do it now, before later becomes never.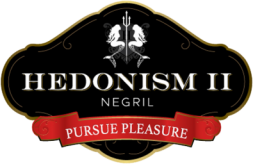 Buy Now
Summer stay for Single couple @ $2,391.00 for 5 Nights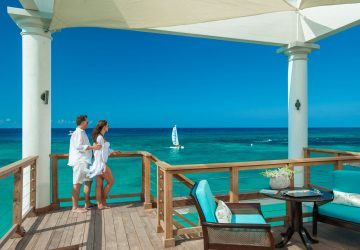 Sandal Ochi Beach
Resort
This new all-inclusive resort has a hot new beach club, 11 bars—including the Caribbean's first speakeasy—and 16 totally on-trend restaurants. It's exciting and it's happening – but only when you want it to be.
Buy Now
Summer stay for Single couple @ $5,245.54 for 5 Nights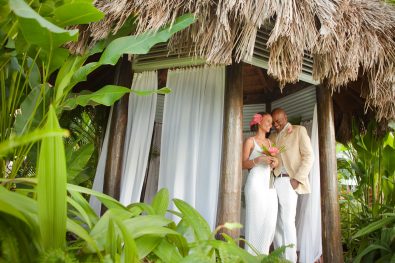 Couples
Negril
Whether it's one more nightcap under the stars, another log on the bonfire, or a longer sunset cruise, we've got it covered with over-the-top, all-inclusive experiences. Because your Jamaica getaway should always include more than your mind can imagine.
Buy Now
Our Blog
Fantasia Travels Blog will talk about trips we have taken and trips we are planning. We will focus on the destinations and all of the things you can do while you are there. We will give you reviews not only of the destinations but also the excursions. I will also write about people we book and meet. We will also write about events we attend. In addition, Fantasia Travels does volunteer work in the community.
What excites you about Las Vegas? I was excited to go Las Vegas because of everything I'd heard and seen on...
UPCOMING RETREAT "RECLAIM, RECOVER AND OVERCOME" Fantasia Travel Expressions is booking a 6-Day Retreat on a cruise to Bermuda to help people reclaim what...