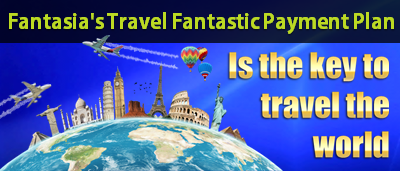 The way it works is you will make payments over time to purchase your trip.
1.Select the  trip you want
2. Fantasia Travels  will confirm
3. You make easy Affordable Payment over time , then The more  time  you have from the start of your final payment date the less each payment will be . Plan today for the vacation you want to take 18 months 24 from  now.
4. Let your  Dream come True with the FTF Payment Plan .
For more information  about  payment  plan